Welcome back to Weekend Driver! Let's roll into this holiday weekend with some EPIC cars for sale.
---
2016 Porsche Cayman GT4
Mileage: 13,600
Price: $85,000
VIN: WP0AC2A81GK192331
Link: Rennlist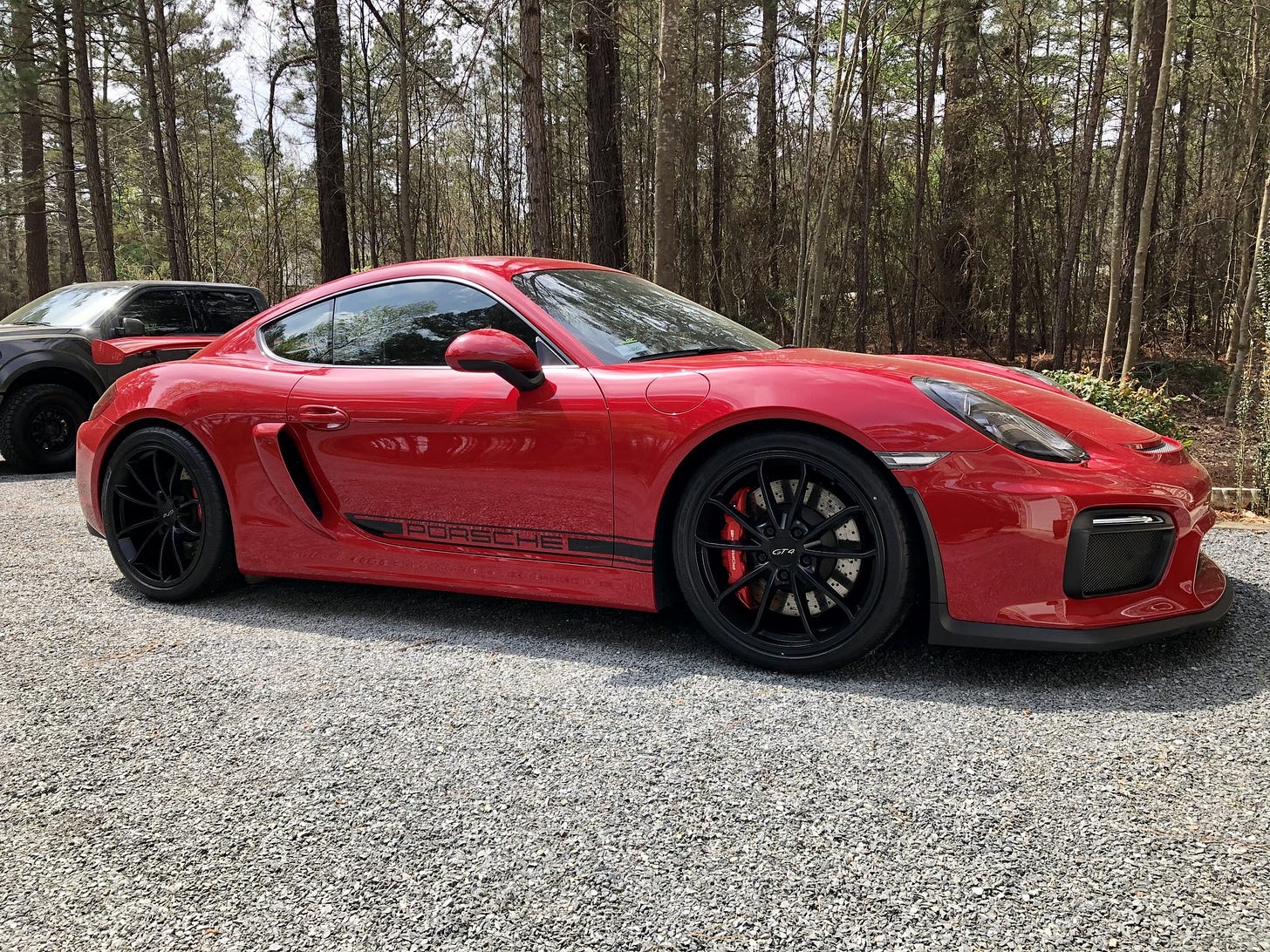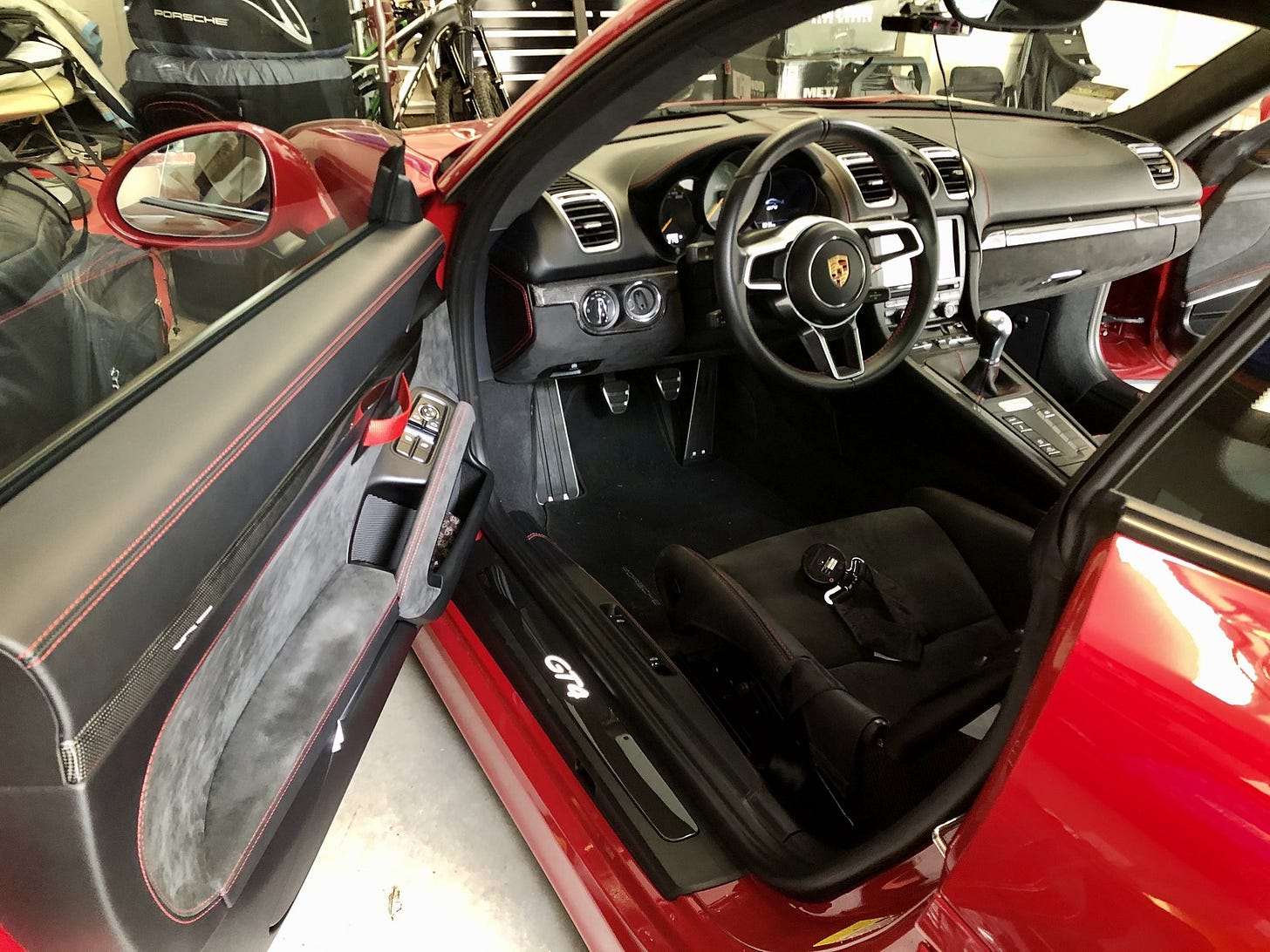 The GT4 is high on my list of cars to own, so I'm always keeping a close eye on this market, but what I'm really looking for is cars with buckets. You'll see GT4s in the $70s and some even in the high $60s, but they all have the sofa seats. Cars with buckets are a good bit more expensive which makes this a very good deal. In my opinion, the only reason this car hasn't sold yet is that it's modified for track use. But I wouldn't sweat some track time. It's a Porsche GT car with a warranty; it's what they're designed for.
---
2012 Cadillac CTS-V Wagon
Mileage: 57,769
Price: $49,800
VIN: 1G6DV8EP9C0108602
Link: Chicago Motor Cars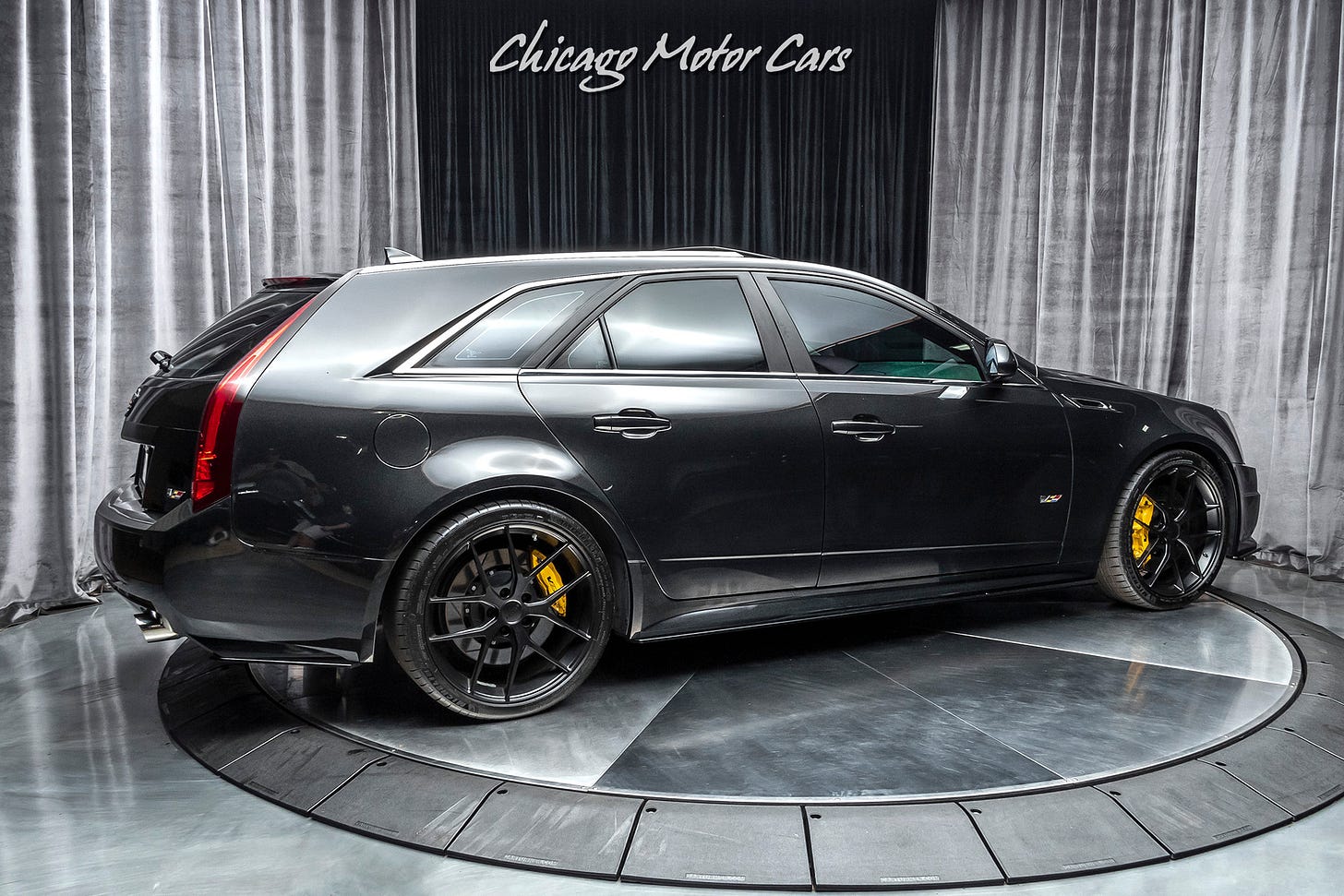 I love Vagons, and even though this one has the slushbox automatic, it also has the factory Recaro seats. It is a nicely optioned car, but for the mileage and it being an automatic, this seems expensive. I would make sure to negotiate if you're going for this car.
---
2007 Ferrari F430 Spider (Gated Conversion)
Mileage: 5,954
Price: Auction Ending Wednesday July 8, 2020
VIN: ZFFEW59A870156876
Link: Bring a Trailer
Another one! That's right, another gated F430 but this one is an EAG (European Auto Group) conversion just recently listed on Bring a Trailer. The values of converted cars are still a bit all over as we haven't seen too many. It does seem that the shop responsible for the conversion plays a big factor; the last EAG conversation did very well. Another very interesting twist is that EAG has offered to renew their warranty on this car for an additional 2 years for the new owner. This speaks strongly to their confidence in the shop's work.
---
2019 Porsche 911 Speedster (991.2 PTS Viola Metallic)
Mileage: 115
Price: $352,500
VIN: WP0CF2A97KS172313
Link: Porsche Omaha
The first Speedster featured in this issue is this PTS Viola Metallic example - and that color is amazing. This one is optioned with the sofa seats, which is a big strike against it, but still an overall outstanding spec.
---
2019 Porsche 911 Speedster (991.2 PTS Gulf Orange)
Mileage: Not Listed
Price: Price on Request
VIN: WP0CF2A91KS172534
Link: Circle Porsche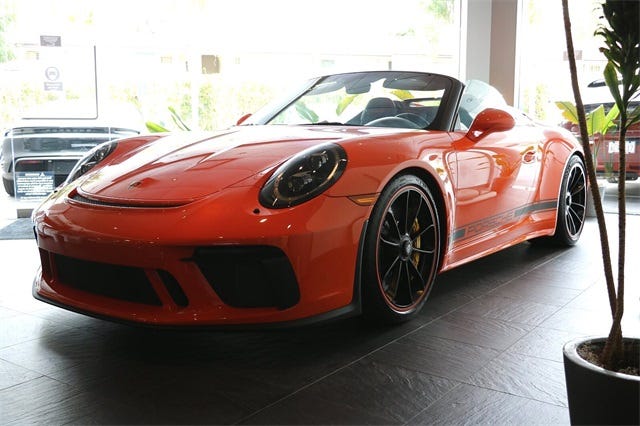 This Speedster would be my pick primarily because of the carbon bucket seats but it also features some crazy CXX options. If I were amassing a Porsche collection, this would be the Speedster to have in there. I think it will be a benchmark car in the future. The price is not listed, but the original sticker was ~$308k, so you can use your imagination.
---
2017 Ferrari LaFerrari Aperta
Mileage: 675
Price: $4,800,000
VIN: ZFF86ZHA1H0225883
Link: Ferrari of Denver
Rounding out issue #10, we've got some very heavy metal. This LaFerrari Aperta is stated to be in showroom condition - it hasn't even cracked 1000 miles yet. It is finished in a triple-layer Bianco Italia paint which was a $28k "Extra Campionario" option. Someone buy this beast and DRIVE IT!
---
If you haven't already, please subscribe below so you can be the first to know when new issues get posted. If you have subscribed, share it with your friends!
Have a car you think should be featured? Message me on Instagram @revmatch_garage