Welcome back to Weekend Driver! If you're a fan of the gated manual transmission you'll want to read to the end, I've featured 3 cars that will give you that glorious `click clack`.
---
2010 Audi R8 (Gated V10)
Mileage: 28,000 (45,000 Kilometers shown)
Price: Auction Ending Friday July 10, 2020
VIN: WUADNAFG0AN001475
Link: Bring a Trailer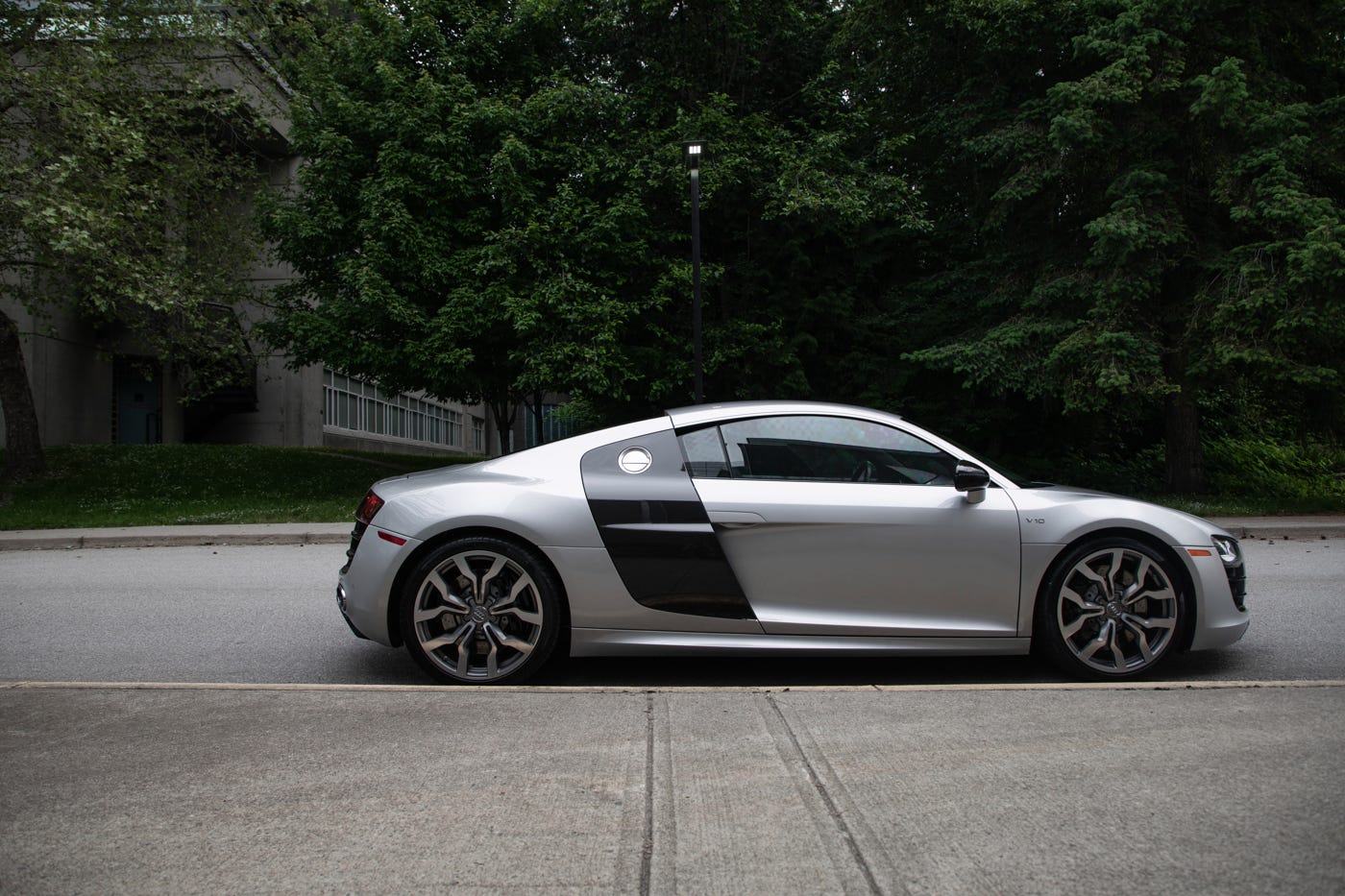 When I first drove an R8 my expectations were low, I thought it would feel big and heavy. It completely demolished those expectations. The car feels light and nimble, quick on its feet, and the gated shifter is GLORIOUS. For how great these cars are I think they are very undervalued when you look at their sister the Gallardo. Gated LP Gallardo's are $200k easy, but the R8 is around half that price or less and you're getting a car that is 90% the same. This listing is a Canadian example, so I expect it will end up being a great deal for the winning bidder.
---
2020 Chevrolet Corvette (C8 3LT Z51)
Mileage: 11
Price: $125,000
VIN: 1G1YXXXXXXXXXXXXX
Link: Rennlist
Would you pay $30-40k markup for the privilege of driving a C8 while there are almost none available? I wouldn't - as soon as production opens you'll get hosed as that markup disappears in an instant. That said, this car is loaded with all of the right options and a great color. If you have to have one now, this is worth checking out.
---
2017 Audi R8 V10+ (Sheepey Race Twin-Turbo)
Mileage: 11
Price: $229,990
VIN:
Link: 6speedonline
Lunacy is the name of the game here. Does anyone need almost 1200whp on the street? Absolutely not. But the same can be said about many of the toys we enjoy. This is a change-up from the typical collectibles we feature, but it's too cool not to share.
---
2002 Ferrari 360 Modena (Gated)
Mileage: 5,972
Price: $134,900
VIN: ZFFYU51A920129337
Link: Marino Performance Motors
H/T: @nedc_joe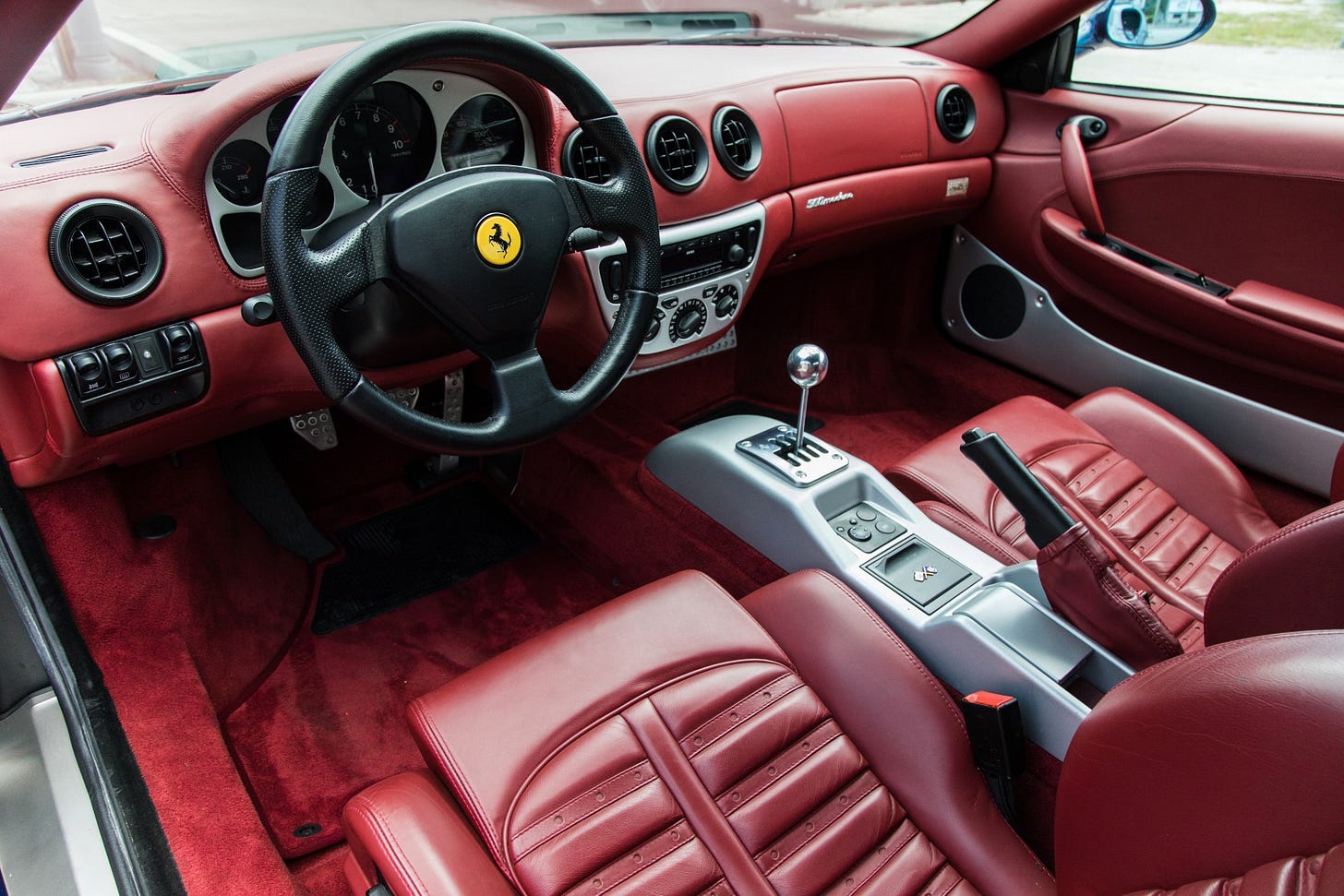 Gated and Tour de France Blue…. Does it get any better? Maybe, if it were a 430 😏. This is actually an award winning example of a gated 360 having won Best in Show at the 25th annual Cavallino Classic in 2016. It has only had 1 owner from new! That's wild! Now as you might imagine, it carries a price commensurate with its condition and accolades. $135k is right on the edge of driver gated 430 territory which makes this a tough decision. The mileage will also make it very difficult to enjoy. Every mile you add will tangibly depreciate it. That said, if you love TDF and gated Ferrari's like I do, this is a very special car and worth considering for anyone in the market.
---
2005 Ferrari F430 Spider (Gated)
Mileage: 6,966
Price: $199,000
VIN: ZFFEW59A050144380
Link: Marino Performance Motors
Rounding out this issue we have probably the least exciting gated F430 I've featured yet. Silver, spider, and garage queen mileage are 3 strikes in my book but I know not everyone shares my taste. In the Ferrari world, spiders are much more desirable than their coupe counterparts. For $200k, you have your pick of gated F430s and I'd go for a more exciting color personally.
---
If you haven't already, please subscribe below so you can be the first to know when new issues get posted. If you have subscribed, share it with your friends!
Have a car you think should be featured? Message me on Instagram @revmatch_garage