Welcome back to Weekend Driver! This issue is packed with some amazing Porsches and a few JDM cars that are very close to my heart. Let's get into it!
---
2007 Subaru WRX STi
Mileage: 91,500
Price: $20,000
VIN: JF1GD76617L516793
Link: NASIOC
This STi has been tempting me.. It's a bit more modified then I would like, but for the price and apparent condition, it seems like a good option that you could revert to stock without much headache. Buy to drive and enjoy!
---
2008 Honda S2000 CR (Apex Blue Pearl - Delete)
Mileage: 35,000
Price: $44,750
VIN: JHMAPXXXXXXXXXXXX
Link: Facebook
Another of the 196 Apex Blue Pearl CR's surfaces but this one is rarer then most. This is a "Delete" model meaning that it has no AC or radio from the factory and is 1 of only 21 in that configuration and color. The price is surprisingly low for the mileage which makes me think there is some story not advertised. I would strongly recommend a thorough Google search of the VIN if you reach out to the seller.
---
2019 Porsche 911 GT3 RS (991.2)
Mileage: 500
Price: $180,000
VIN: WP0AF2A92KS164160
Link: Rennlist
If you're looking for a 991 GT3 RS this is the deal for you. Practically delivery miles and almost $15k under sticker. I'm shocked it has been listed for as long as it has. It is a very low option car - but who needs crazy options, this is a racecar. Unless you're getting a crazy PTS example with unique and desirable options, you're just going to get hit harder with depreciation. This would be a definite buy if I were in the market.
---
2002 911 GT2 (996 PTS Adriatic Blue)
Mileage: 16,350
Price: Price on Request
VIN: WP0AB29972S696083
Link: Canepa Motorsports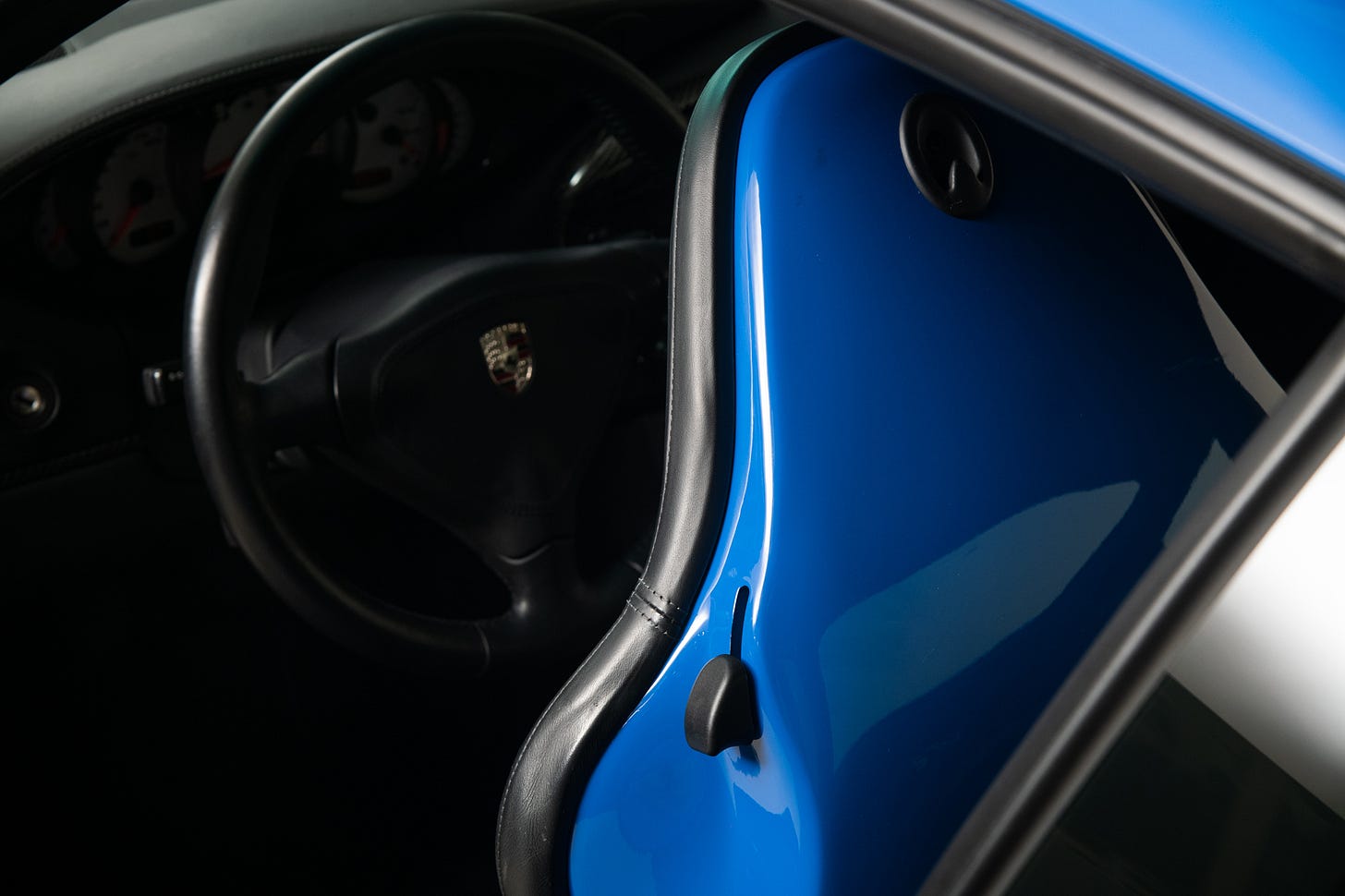 This ad leaves a lot to the imagination, starting with the price, but goes on to tease that it was originally owned (and ordered) by "America's most famous celebrity Porsche collector." This is a very special car on its own merit. It is the only GT2 in Adriatic Blue, being only 1 of 303 GT2s originally brought to the US. The GT2 was only available to Porsche's top-tier VIPs who wanted the most extreme experience available at the time. 460hp, RWD, and absolutely no nannies. Bring your A game - this one is not for the faint of heart.
---
1988 Porsche 959 (Komfort)
Mileage: 6,503
Price: $1,595,000
VIN: WP0ZZZ95ZJS900248
Link: Marshall Goldman
Over the past few years the 959 has finally started to gain the respect it deserves in the secondary market. This is an all original, numbers matching example and the only one currently listed for sale publicly. All of that said, it does seem this car is priced high for what recent examples have gone for, but there are only 4 in black so if that's the color for you, you might have to pay up.
---
If you haven't already, please subscribe below so you can be the first to know when new issues get posted. If you have subscribed, share it with your friends!
Have a car you think should be featured? Message me on Instagram @revmatch_garage