Welcome back to Weekend Driver! I aim for diversity and this issue has something for everyone. We've got some German muscle, an Italian classic, and a JDM legend. Let's get into the cars!
---
2010 BMW M3 (E93)
Mileage: 27,621
Price: $32,900
VIN: WBSWL9C50AP332941
Link: Rennlist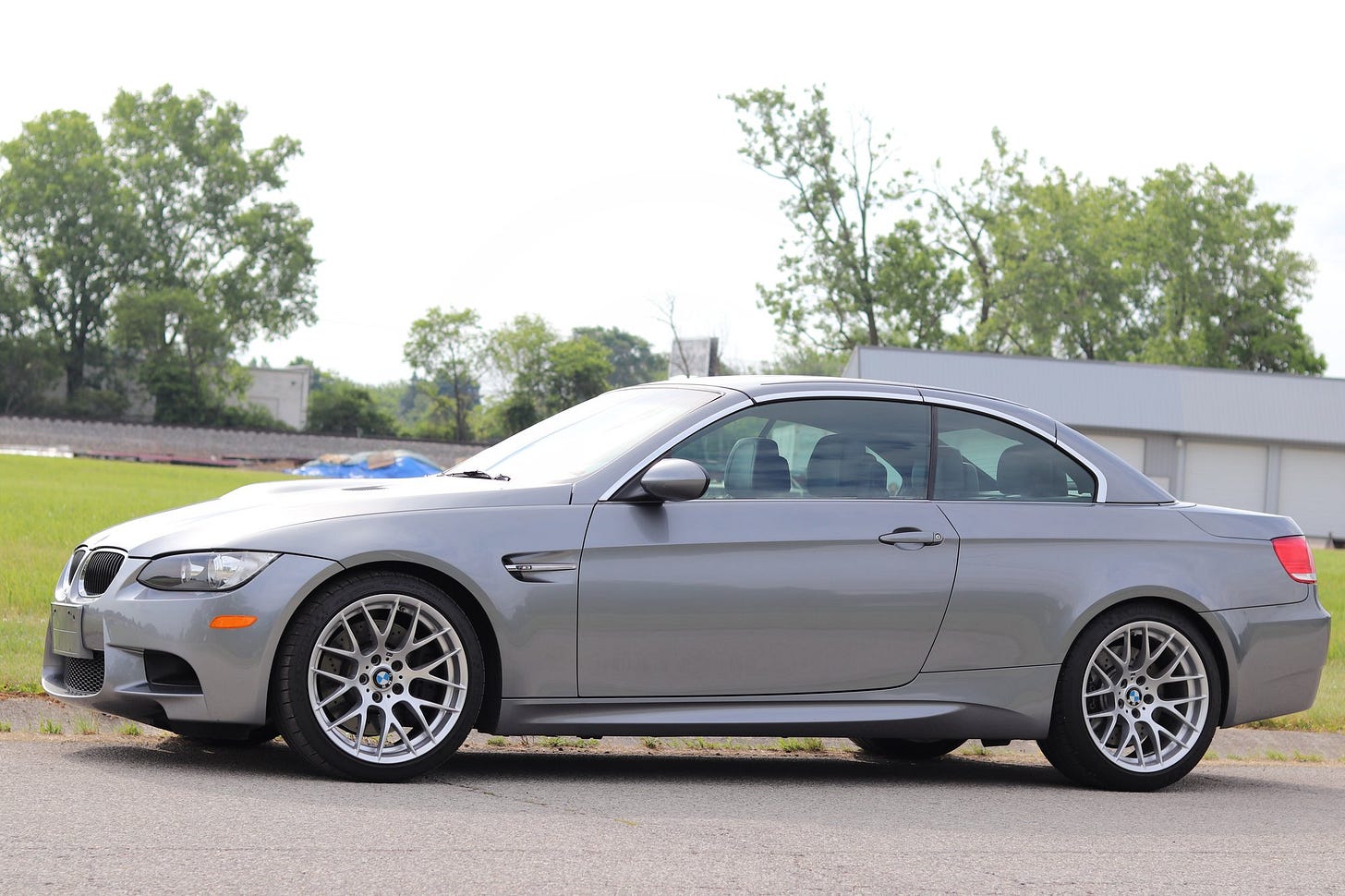 The combination of a naturally aspirated V8 engine paired with a true manual gearbox is becoming rarer by the day. If you want something new, your choices are either a Camaro or Mustang. But if you go a little older, it opens up some great options like this M3. The E9X M3s have depreciated to a point where they're a pretty good value now. Throw the kids in the back seat, put the top down, and hit the road while listening to that V8 scream.
---
2008 Ferrari F430 Scuderia
Mileage: 5,838
Price: $190,000
VIN: ZFFKW64AX80164334
Link: Gold Coast Maserati
I want to be clear about this one, this is a warning, and not an encouragement to buy. I saw this car come up for sale and was reading into its history when I discovered that I knew one of the previous owners. While the spec is amazing and the miles are pretty low this car has had a rough life and the previous owner suspects it saw heavy track use. Proceed with extreme caution.
---
1967 Lamborghini Miura (P400)
Mileage: 16,900
Price: $1,000,000
VIN: XXXXXXXXXXXXXX
Link: Ferrari Chat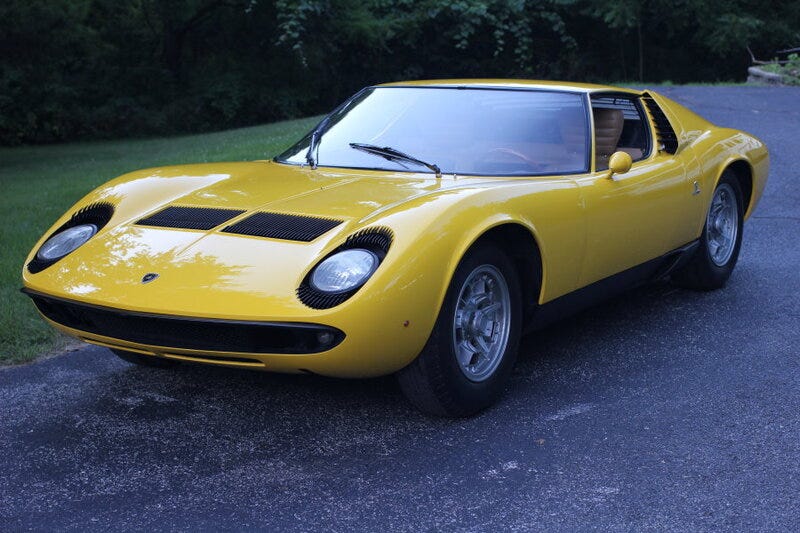 Now we get into the really heavy metal. This Miura shows less than 17k miles from new and is "very original" according to the seller and still features the original rear tires and spare. It has undergone several repaints since it left the factory wearing the iconic Miura Verde, so whoever buys this, please repaint it one more time. The world needs more Miura Verde!
---
2009 Porsche RUF CTR3
Mileage: 1,650
Price: $975,000
VIN: W09BM03879PR06002
Link: DuPont Registry
RUF Automobile has been building insane cars based on Porsche platforms for almost a century. They take a brand new, unmarked chassis and build it up as a brand new car with it's own RUF VIN. You can distinguish a ground up RUF from a regular old Porsche that was converted by the VIN. A RUF VIN starts with W09 (as seen above). The CTR3 was based on the Porsche Cayman with styling elements from the 911 Turbo and makes almost 700hp from a 3.7L twin-turbo flat six. This example is 1 of roughly 30 produced (including the more hardcore Clubsport version) and only 1 of 2 in the matte silver finish. I was fortunate to see one of the silver cars in person and they are remarkable machines.
---
2012 Lexus LFA
Mileage: 1,693
Price: $509,900
VIN: JTHHX8BH3C1000054
Link: Miller Motorcars
The Lexus LFA is one of the greatest sounding cars ever, competing with the Carrera GT, many V8 Ferraris, and V12 Lamborghinis. It is without question the best sounding car to ever come out of Japan. That sound is produced by a bespoke 4.8L V10, developed by Yamaha in partnership with Toyota. With only 500 examples produced, this is a very rare beast, and the prices have not yet caught up. These will be 7-figure cars one day.
---
If you haven't already, please subscribe below so you can be the first to know when new issues get posted. If you have subscribed, share it with your friends!
Have a car you think should be featured? Message me on Instagram @revmatch_garage