Welcome back to Weekend Driver! Let's skip the pleasantries and get right to the cars.
---
2009 Porsche 911 4S (997.2)
Mileage: 148,800
Price: $37,000
VIN: WP0AB29979S721882
Link: Rennlist
If you're looking for an exciting daily driver, this is the car for you. This is a 997.2 911, so you don't have any IMS concerns, it's got AWD, 3 pedals, and enough miles to never worry about adding more. The HRE wheels aren't my taste but the seller is willing to keep those and sell the car with the stock sport design wheels for just over $30k. That's how I would buy it.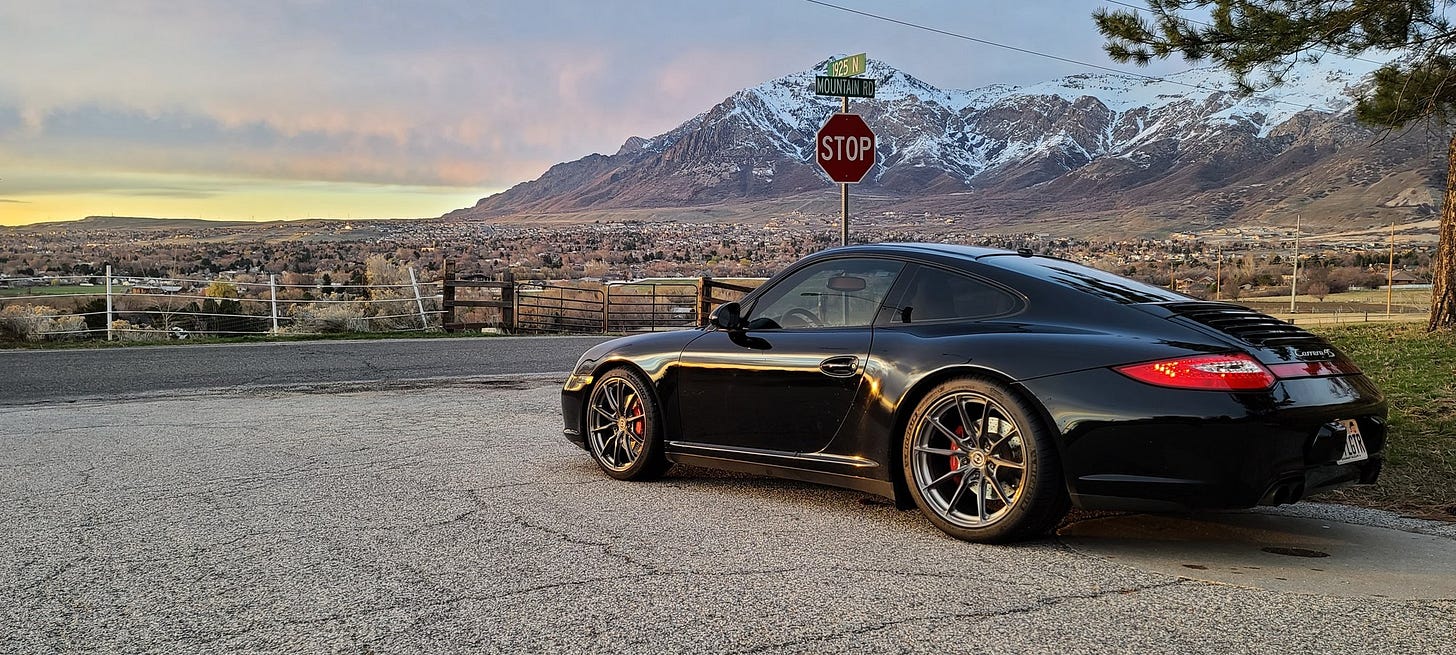 ---
2012 Cadillac CTS-V Wagon (6MT)
Mileage: 56,000
Price: Auction Ending Tuesday August 18, 2020
VIN: 1G6DV8EP5C0150054
Link: Bring a Trailer
This is a relisting on Bring a Trailer due to some technical difficulties BaT experienced in the closing moments of the original auction. It's unfortunate to see these situations as it seems to have killed the enthusiasm and momentum the original auction had built up. That said, this could be a good opportunity to get a manual Vagon 🦄 for less than its worth.
---
2016 Porsche Cayman GT4 (981)
Mileage: 14,000
Price: $87,500
VIN: WP0AC2A83GK191276
Link: Rennlist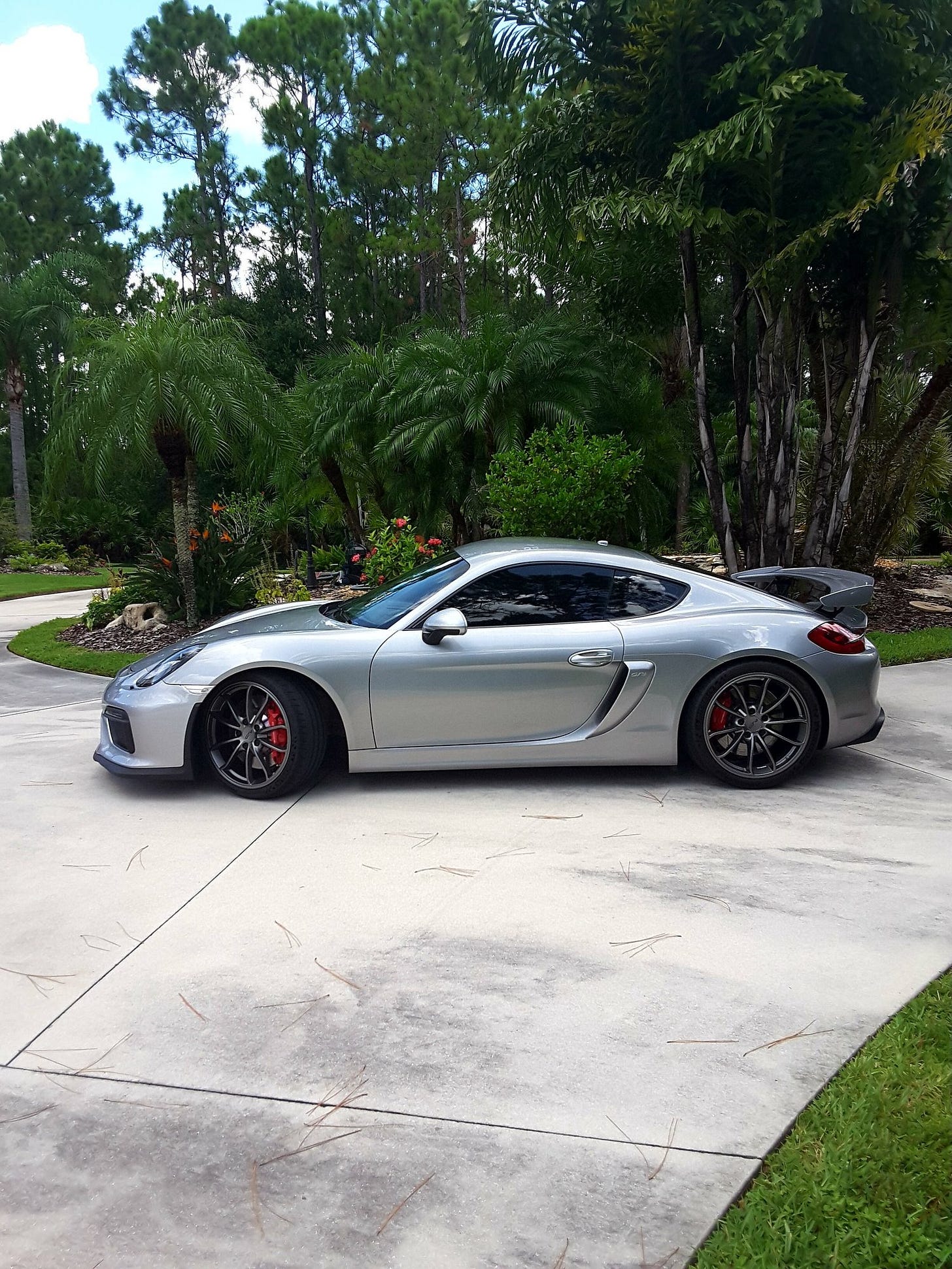 The Porsche GT market continues to be an enigma in these uncertain times. Inventory of 981 GT4s is about 50% of what it was 9 months ago. It seems that buyers who were on the fence jumped on the good cars for sale, and many sellers decided to hang onto what they have versus upgrading right now. The result is slim pickings and high prices for GT4's (and some other Porsche GT cars). This example is of note because it is a good deal for a car equipped with the 918 carbon bucket seats which are a must-have option for me.
---
2005 Lamborghini Gallardo (Gated)
Mileage: 21,500
Price: $109,000
VIN: ZHWGU11M35LA02643
Link: Lamborghini Talk
While I may be slightly partial to Ferrar,i anything with a gated shifter is awesome in my book and this Gallardo is no exception. An early Gallardo is a great way to get started with exotic cars. They don't take a mortgage to maintain and values are at or near the bottom of their depreciation curve. The values of gated examples are definitely trending up.
---
2002 Ferrari 575M Maranello (Gated)
Mileage: 48,000
Price: $199,000
VIN: ZFXXXXXXXXX130421
Link: Ferrari Chat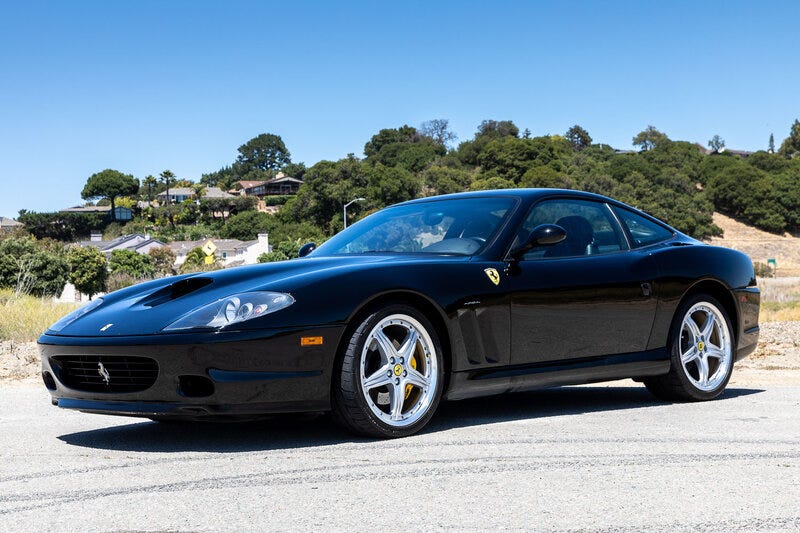 This car has unfortunately sold but is too special not to share. This gated 575M is 1 of 80 in the US and 1 of 177 worldwide to be optioned with the desirable manual transmission. This example sold almost as quickly as it was listed because it was the cheapest entry into this market we've seen in a LONG time. That low price was due to the high mileage on this car. 48,000 miles on a V12 Ferrari, around 40,000 of which were added by the seller. My hat's off to you sir, well done.
---
If you haven't already, please subscribe below so you can be the first to know when new issues get posted. If you have subscribed, share it with your friends!
Have a car you think should be featured? Message me on Instagram @revmatch_garage