Welcome back to Weekend Driver! Let's start the week out right with some amazing cars for sale 😎
---
2001 Honda S2000 (Grand Prix White)
Mileage: 21,308
Price: $29,000
VIN: JHMAPXXXXXXXXXXXX
Link: s2ki
Hondas are very hot right now, particularly S2000s, and that's bringing a lot of mint examples up for sale. Everyone who has one sitting wants to cash in on the hype. When you compare it to the one we featured in Weekend Driver #7, this example is priced really well for the mileage. The previous one sold for $32,550 after BaT fees, so $29k for almost 10k fewer miles seems like a bargain to me. I'm sure this won't last long. As a fun little bonus, you can see the owner also has an Apex Blue Pearl CR in the garage 😍.
---
1971 Dodge Charger (Super Bee 440 Six-Pack 4MT)
Mileage: 21,308
Price: Auction Ending Tuesday June 30, 2020
VIN: WM23V1A191450
Link: Bring a Trailer
I'm always trying to mix things up here, so today I bring you a '71 Charger. 'Murica. This Charger is very different from the usual metal featured here, but it's very cool all the same. This Super Bee features the 440 package and a manual 4-speed transmission making it a rare and desirable combo. It also retains it's numbers-matching motor which is a big value add considering how many of these were driven hard and had their original motors tossed away. This example also includes an 85 page Wise Vehicle Inspection report which documents the numbers-matching motor as well as many other details on the car.
---
2006 Ferrari F430 (Gated)
Mileage: 18,000
Price: Auction Ending Wednesday July 1, 2020
VIN: ZFFEW58A160147999
Link: Bring a Trailer
This one will be brief as we already featured this gated F430 in Weekend Driver #5 but it has now ended up on BaT. It will be very interesting to see how the market values this car, and it very well may set the bar for gated F430 coupes. I will be watching closely.
---
1997 Porsche 911 Turbo S (993)
Mileage: 18,554
Price: Auction Ending Thursday July 2, 2020
VIN: WP0AC299XVS375768
Link: PCar Market
In the final year of production for the 993 generation 911, Porsche decided to take an already quick car and make it absolutely bonkers. The icing on the cake? They only brought 183 examples to the US, making this one of the rarest and most desirable Porsches of all time. If you look around you'll see these cars trading around $500k, if you can even find one for sale. This one is finished in the gorgeous Cobalt Blue Metallic with some hot yellow accents inside. The real kicker with this car is that it's being sold by the original owner… You heard that right, this is a 1-owner 993 Turbo S. Prepare to see a massive number when the auction closes.
---
1968 Lamborghini Miura P400
Mileage: 29,000
Price: Auction Ending Monday June 29, 2020
VIN: 3357
Link: Bring a Trailer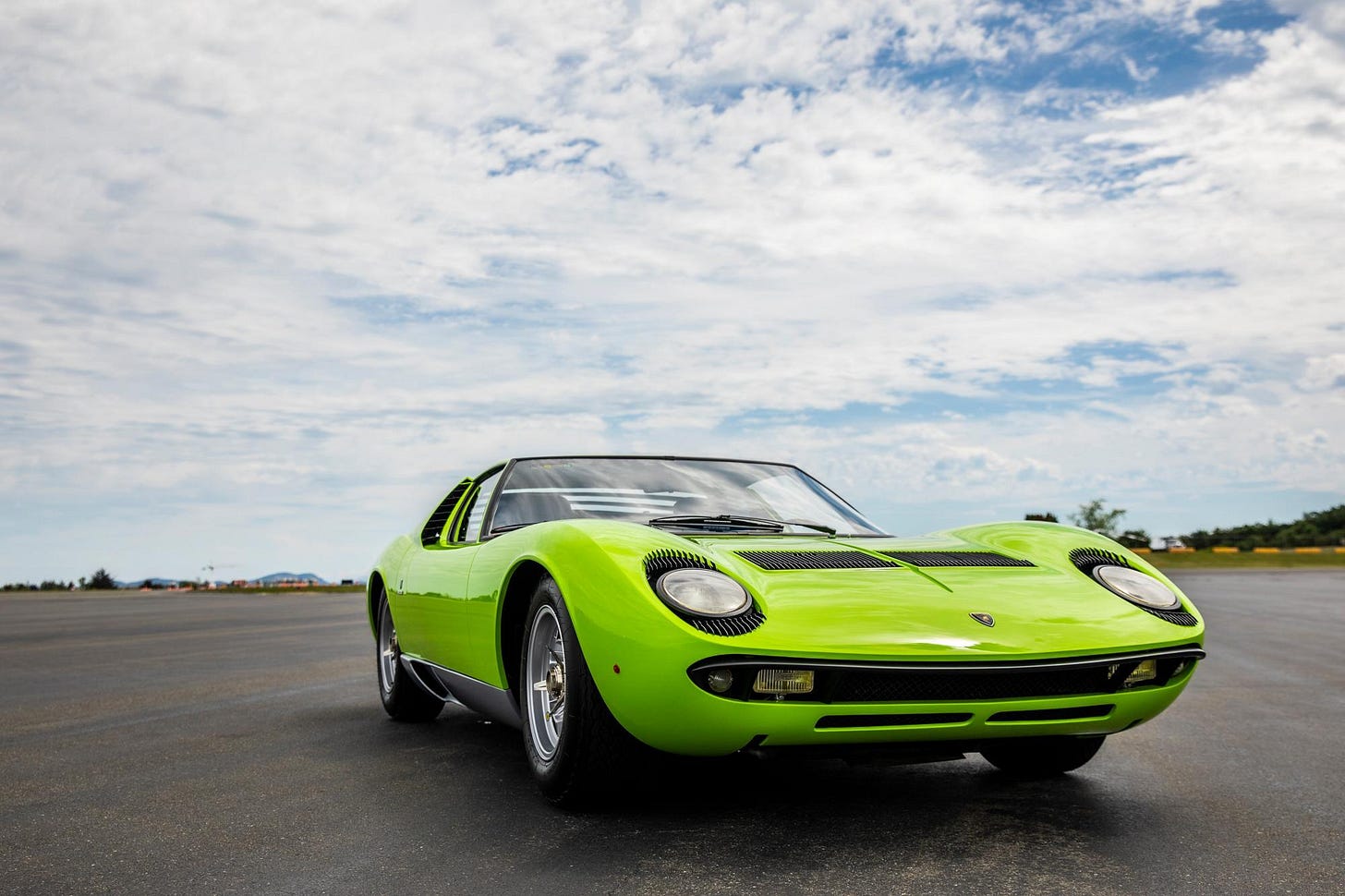 This is one of the coolest cars I've ever seen on BaT. The Lamborghini Miura set the trajectory for supercars as we know them today, and while many give credit to the Countach as the original poster car, I think that title really belongs to the Miura. This example was restored in 2014 which included a full bare-metal repaint in Verde Miura and re-upholstering the interior in blue leather. The car was originally optioned in Bianco with blue leather but I think the green suits this car perfectly. That's exactly the color I'd want on mine. Will it break $1M on BaT? We'll find out later today.
---
2003 Ferrari Enzo
Mileage: 5,339
Price: $3,299,995
VIN: ZFFCW56A630132663
Link: Ferrari Tampa Bay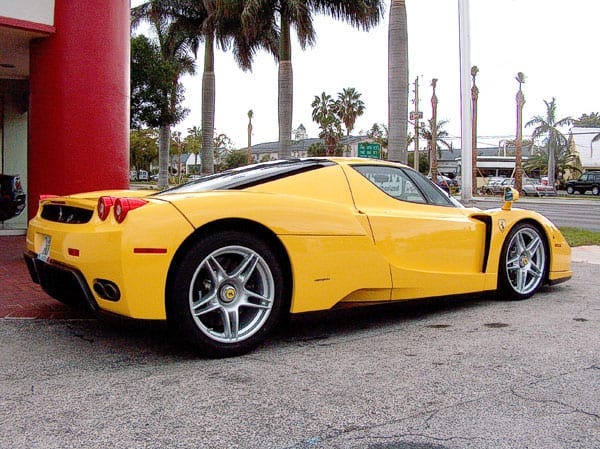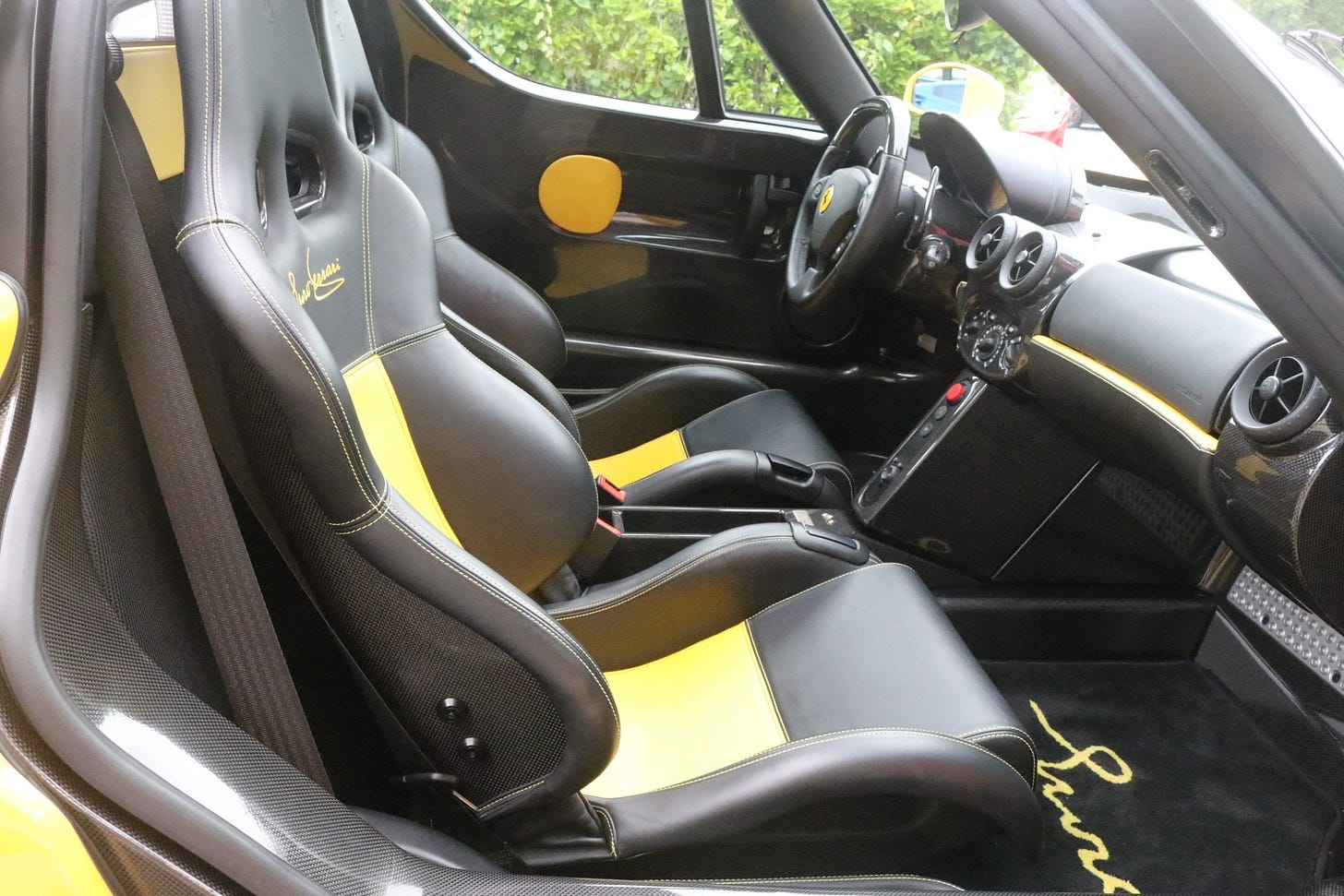 It's rare for cars of this caliber to come up for sale publicly, since top-tier hypercars typically trade hands privately. It's advantageous for both buyers and sellers to have sale prices (even list prices) remain private, which makes seeing this car for sale at Ferrari Tampa Bay even more special. This is a two owner example and 1 of 8 US spec Enzos finished in Giallo Modena. If you scroll through the gallery you'll see Enzo Ferrari's signature throughout the interior and in the engine bay, a special detail that I personally have never seen. This is a very unique and cool touch that sets this Enzo apart. Note: Some pictures used above are from a previous sale listing.
---
If you haven't already, please subscribe below so you can be the first to know when new issues get posted. If you have subscribed, share it with your friends!
Have a car you think should be featured? Message me on Instagram @revmatch_garage