Welcome back to Weekend Driver! I may have gone a little Ferrari crazy this week but they're all so good! Let's get into it.
---
2007 Porsche 911 GT3 (997.1)
Mileage: 43,000
Price: $100,000
VIN: XXXXXXXXXXXXXX
Link: 6speedonline
I'm a huge fan of the 997 GT3; I think it's an amazing car for the money. The 997.1 is an especially good value because a decent example can be had for $80-90k. Now this one is a bit more expensive at $100k, but it's as close to perfect as I think you can come. Period correct carbon fiber bucket seats out of the GT2, coolant lines pinned (an expensive and necessary service for any 911 with the GT1 block), and all of the original parts to revert any modifications not to the next owner's taste. I would try to negotiate a bit on the price, as the mileage is high, but this is definitely a great pick.
---
2008 Ferrari F430 (Gated)
Mileage: 7,500
Price: Auction Ending Tuesday August 11, 2020
VIN: ZFFEW58A480159289
Link: Bring a Trailer
This is a repost of the same F430 featured in Weekend Driver #6, so we won't say too much here, but the car is now on Bring a Trailer shooting for the moon. This will be a good show to watch. 🍿
---
2005 Ferrari F430 (Gated)
Mileage: 13,000
Price: $185,000
VIN: ZFFEW58A250144284
Link: Ferrari Chat
This F430 is not a repost, and looks to be very appropriately priced for what you're getting. It's an early car, and there's no indication as to whether or not some of the big failure items on these cars have been addressed, but it's got all of the right options. Obviously it's gated, it appears to have every carbon fiber option available including the interior and engine bay, and it's got the gorgeous Daytona seats.
---
2011 Ferrari 599 GTB (Gated)
Mileage: 479
Price: $849,900
VIN: ZFF60FCA3B0182296
Link: Scottsdale Ferrari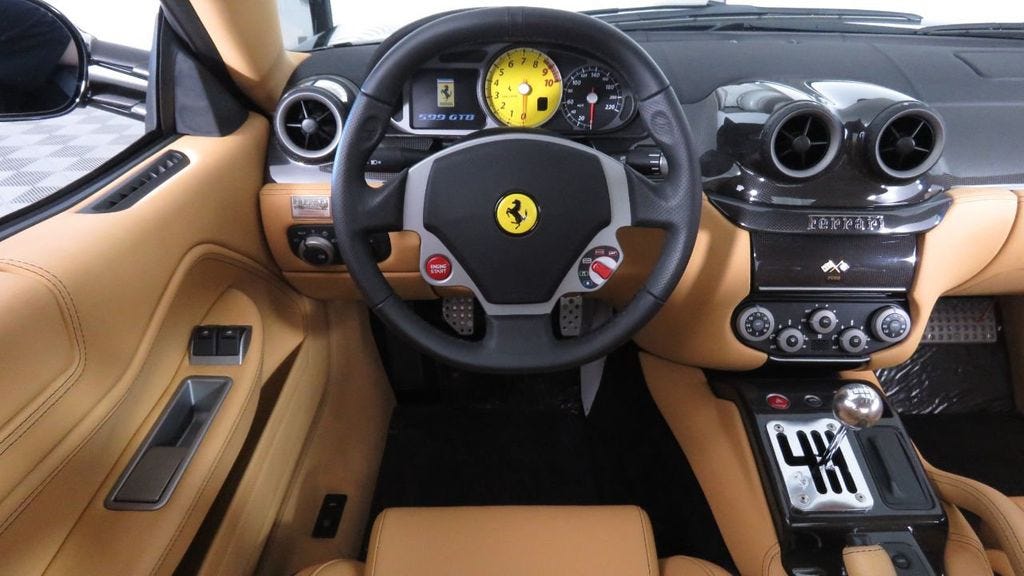 The end of the end. The very last Ferrari to feature a manual transmission was not the F430 but in fact the 599. Only a handful were ordered as manuals (estimated to be around 20) and they are now worth an outrageous premium over paddle-shift (F1) 599s, as you can see here. For perspective, the cost difference between an F1 599 and a gated 599, could buy you a Carrera GT. Unfortunately, very few (if any) will actually be enjoyed the way they were intended.
---
2003 Ferrari Enzo
Mileage: 2,787
Price: $3,195,000
VIN: ZFFCW56AX30132049
Link: Miller Motorcars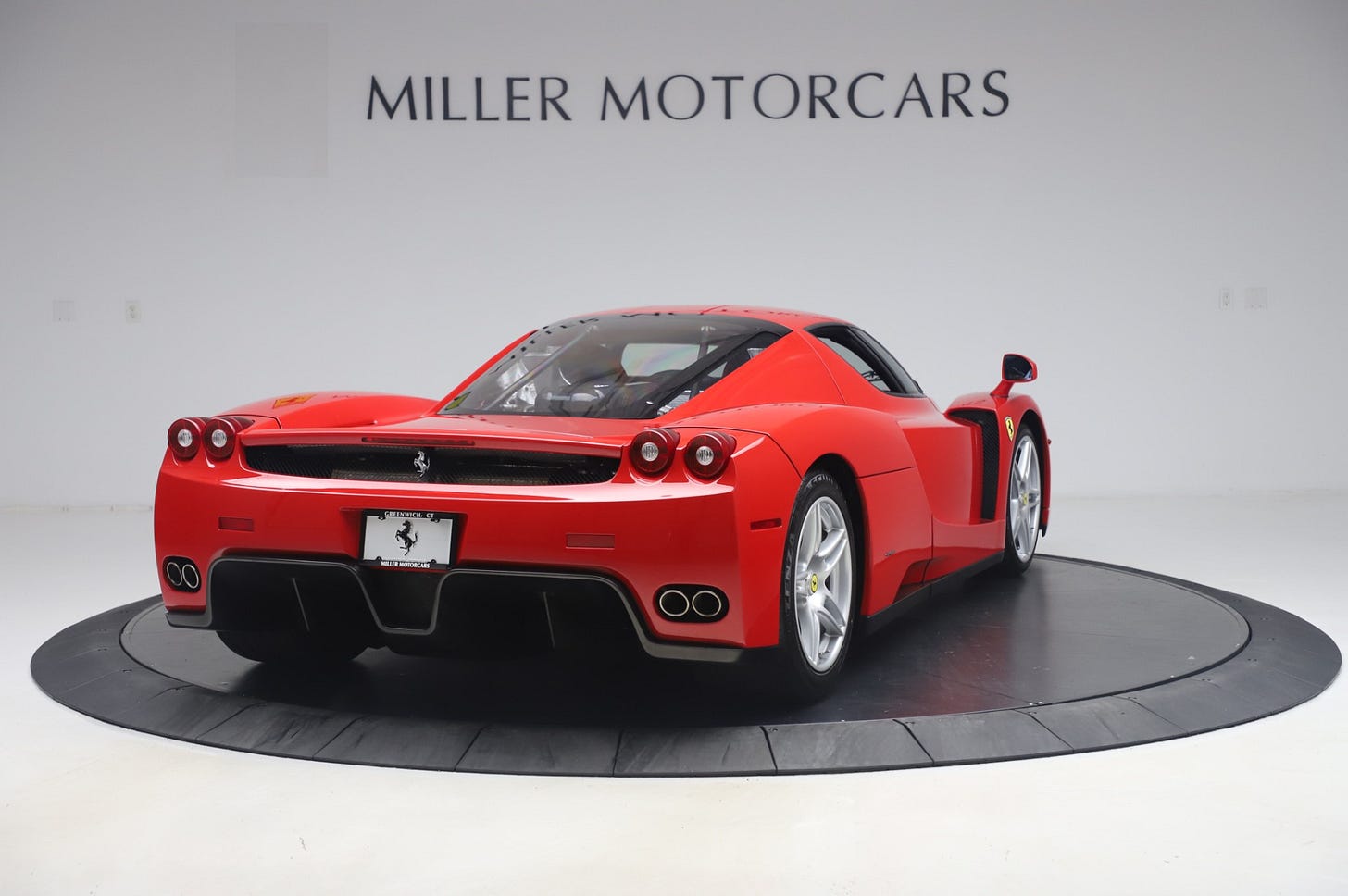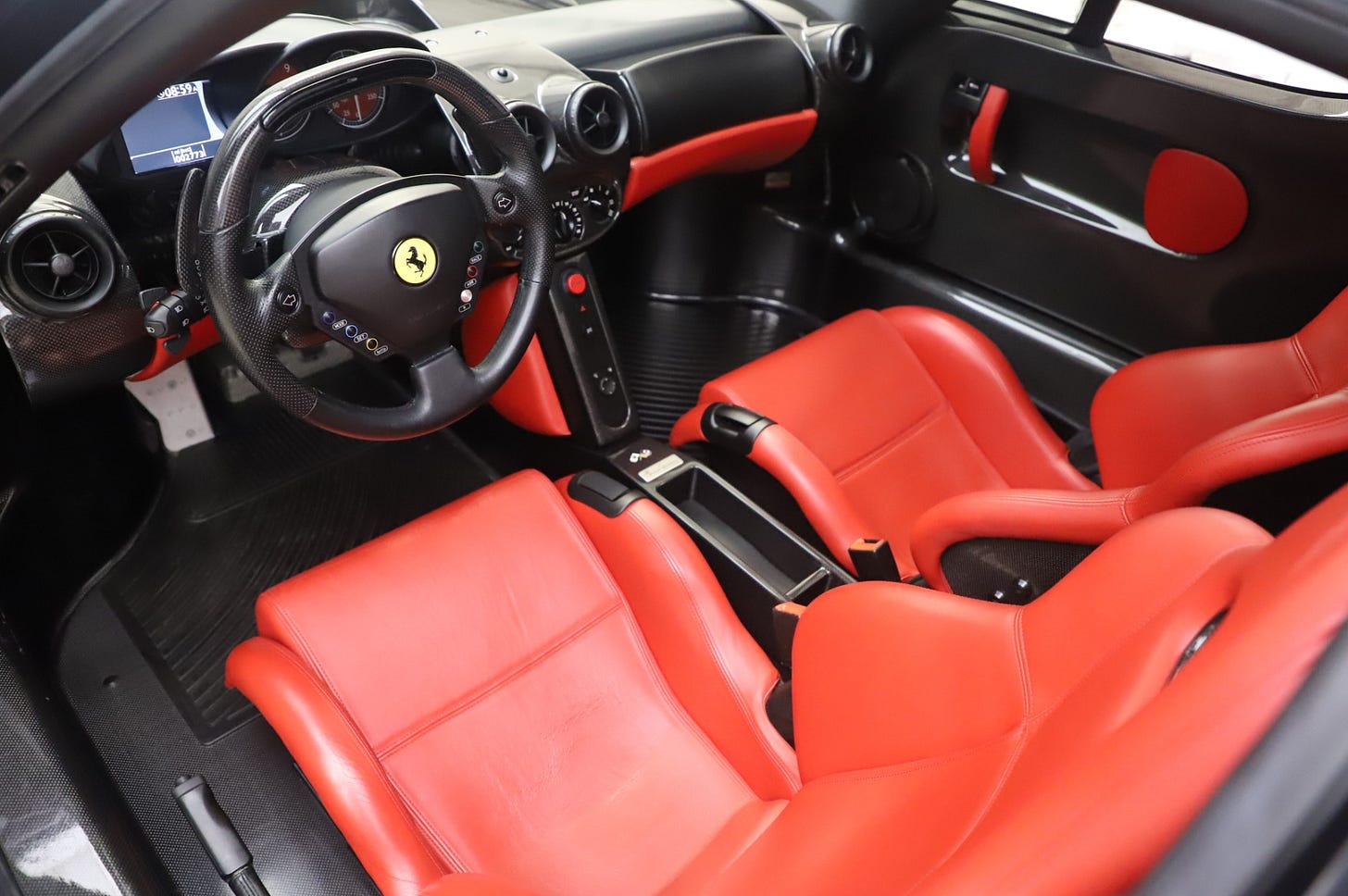 Rounding out this Ferrari-heavy issue is this magnificent Enzo. As I've said before, cars of this caliber rarely make it to the public market, and if you look around there are only a couple listed for sale. This is a fairly average spec, but very low mileage, and priced right in line with the market. It would make an amazing addition to any Ferrari collection. The only other Enzo currently listed for sale is the Giallo example I featured in Weekend Driver #9, and that car is more expensive with twice the mileage, but it is a very unique spec.
---
If you haven't already, please subscribe below so you can be the first to know when new issues get posted. If you have subscribed, share it with your friends!
Have a car you think should be featured? Message me on Instagram @revmatch_garage